Results we've delivered!
Entertainment
Client: MovieOne: A Discount Movie Theater Group in Texas.
Developed Private Placement Offering for $10M Offering
Introductions to potential partners/investors in Mexico & planning and writing of financial and marketing materials.
Environmental
Client: BME Carbon-Negative Portable Compact Hybrid Waste to Energy (WTE) Systems.

Completed Due diligence process for $5M raise
Developed an executive summary/investor deck & new funding sources through global stakeholder partnerships
Client: The Solar Electric Light Fund (SELF) – non-profit organization
Redefined strategic direction in the US and Europe and successfully initiated relationships with the ING Group, Alcoa and the Coca Cola Company.
Client: Carbonetworks – Carbon Software Solution.
Prepared for a $20M Series B Raise
Provided access to global business and government contacts and a collection of top-shelf advisory board members to award greater status by association– in order to take the Company to the next level on the global green initiative market.
Government
Client: Cassidy & Associates, a pre-eminent Bipartisan government relations firm in DC
Secured an ongoing annual $1M contract for the CIS affiliate with a major US conglomerate
Developed the firm's first quarterly policy update newsletter, to provide key analytical information to North American and global companies.
Industrial
Client: Granaria Beheer: A $300M Dutch Group.

Oversaw Messaging & Communications for Industrial Conglomerate in Chapter 11
Liaison between the European Company and the US stakeholders, including: lawyers, bankers, trusts and the target's management and employees, resulting in a successful $1Billion complex
Client: Siemens Corporate Research, Princeton, NJ
Developed an Interactive Concept to Showcase Technological Advancements
To drive engagement and feedback between Siemens' customers, government agencies and other organizations, we developed a concept to awaken their imaginations, by adding a surprise interactive element with a sneak preview of the various technologies and solutions to rejig their thinking and leverage more value.
Security
Client: ISCON: A Security Screening Technology (detection of explosives on the human body)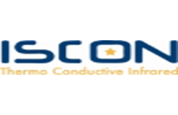 Spearheaded negotiations for a $3M investment with a Fund of Funds in D.C
Completed due diligence with the chief of corporate research of the largest industrial and engineering conglomerate in the world in less than 10 days with respect to basics, feasibility and maturity of the approach.
Software/Technology
Client Matchcraft: A Media Solutions Company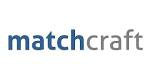 Sourced $4.5M in equity financing
In a Series A round of financing from a group of high profile investors including Allen & Company and EMVentures.
Client: RailNetworks – Digital Video & Audio News Programming on Mass Transit
Sourced $3M in equity financing in less than 2 months
Initiated a dialogue – including formats, strategic alliances and market evolution – with prominent business and political Leaders in Russia, Mexico and England, including Russia's Minister of Railways and Sir Martin Sorrell, Group CEO of WPP Group.
Client: ClearSystems; A Telecommunications Software Company
Sourced $8M in equity financing from the Netherlands.
Developed new and comprehensive marketing materials including the firm's 60 age Private Placement Offering Memorandum
Non-profit Organizations
Client: Ben Gurion University of the Negev.

Developed a one-hour film concept for television
"In Search of Solutions" –a one-hour film concept to chronicle their "practical humanitarianism" as world leaders of the next millennium in the field of technology, agriculture and sustainable development of human resources.
Client:
United Nations Environmental Program:
Enhancing information exchange to translate global policies into regional action
United Nations Development Program:
Working on recovery projects in health, education, food security
Food & Agricultural Organization :
Drafting of a Genetic Resources Directory for (CGRFA) dealing with all aspects of genetic resources including plant, animal, forest and fisheries resources.
Multinational Liaison on Educational and Environmental Initiatives
Client:
The Solar Electric Light Fund (SELF) – non-profit organization
Redefined strategic direction in the US and Europe and successfully initiated relationships with the ING Group, Alcoa and the Coca Cola Company.

Client: Macfadden Communications Group
Enforced Brand & Developed Emerging Market Deals & Alliances
Liaised with Ministers of Trade & Finance to actualize & co-create from scratch a unique series of inclusive and highly interactive emerging market forums to help pave the way for deal, alliances and long term investment between North American & European CEOs of Fortune 500 companies and their foreign counterparts (hard currency experts, lawyers, mayors & local political leader)–including the first significant meetings in the former USSR, Russia, (Perestroika) Mexico, (NAFTA) Germany (Reunification) as well as Poland, Hungary, the Czech Republic and Japan. The 40 forums were published as the centerpiece of Chief Executive Magazine–and gained a world-class reputation for helping to overcome the strategic issues businesses faced.