Elizabeth:
Elizabeth is a high-impact global go-to-market business executive with a 25+ year  career in ideation, marketing-communications-and strategy consulting, with a digital media approach. 
She began her career in Tel Aviv as an intern for Burton Halpern, an American  pioneer in international affairs and public relations  representing clients in the banking, leading technologies, tourism and diamond institute and overseeing media coverage of the Peace Talks. She moved to Geneva to work as a multi-national liaison between Israel and 16 member countries on environmental initiatives.
In 1996, she founded and developed Elizabeth Bayles Associates serving as an international business consultant with renowned leaders across the fields of business, government and finance– in both one-on-one advisement capacities and through a worldwide network of  business and political relationships-to create tangible revenue producing initiatives, activities and high profile, events and fund-raising activities resulting in multi-million-dollar deals, alliances & long-term investment around the world.
She is known for her love of animals, nature and her ability to put the 'ZEN' into fresh approaches and to see the deeper potential in companies, products and people, then pointing her passion and strategic thinking to create the absolute highest value from them.
She has a strong sense of community and seeks out areas of collaboration with like-minded people, where education, security, and environmental causes and technology collide. She is adept at leading change, driving new positioning strategies, reaching lofty goals, "pushing the envelope" and has a results-oriented style to address unprecedented demands  and opportunities.
Born in England, Elizabeth's career has allowed her to call many lands her home: London, Geneva, Paris, Tel Aviv and New York.  She has traveled extensively for business to Germany, Japan, Russia, the former USSR, Poland, Hungary, the Czech Republic, Beirut and the UAE countries, Currently, residing in New York. she now divides her time between the U.S. and the U.K.
She holds a B.S. in Developmental Psychology and a M.S. in International Communications-Marketing from University of London, England.
Ing. Jorge Bustos
Since 2021, Jorge has been collaborating and partnering on various projects with Elizabeth Bayles Associates helping U.S. clients expand in Mexico and Mexican clients expand in the U.S.
He began his career as an office boy in a major Bank in Mexico City prior to attending La Salle University where he graduated in Cybernetic engineering and computer systems.
He has over 15 years of expertise in the IT field and in depth experience in creating & leading teams in systems development, UX/UI design, E-commerce Web development and digital marketing.
He has worked in México, Ireland, Egypt, Honduras and remotely on US  projects for government, banking, vehicle control, RFID, insurance, construction software, newspaper, and telecommunication sectors.
In 2013, he founded IKOM to help clients of small medium enterprises expand & transform their organizational capabilities and boost sales & profitability–in the retail, wholesale, e-commerce, digital marketing, healthiness, pharmaceutical,  software, hardware, IoT, IT security, restaurants, warehousing, events and Industries for production or commercialization of steel, cars, clothing, cardboard, construction, etc.
Currently, residing in Mexico City,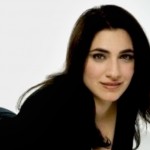 Vanesa:
Vanesa has been collaborating with EBayles Associates since January 2017.
She has over 10 years of brand experience for major corporations, small companies and freelance projects for research firms, and proven success working with diverse cross-functional teams to develop global designer, celebrity and lifestyle brands (commercial and niche) across complex models of multi-tiered distribution.
With a passion for creative marketing and brand development, experience in initial white space exploratory through post-launch execution, her success and dedication is strengthened by a unique, natural curiosity and cognitive approach drawn from psychology, anthropology and marketing education at Brandeis University and NYU.
She is proficient in project management, operations, trained in Lean Six Sigma (yellow belt) and experienced in ideation and global product development with certificates from FIT and Pratt Institute.